Delta Oxygen Solutions by Delta Technology Inc.
Oxygen Systems and Equipment Since 1992
.
Commercial/Industrial Oxygen Equipment for EMS, Fire, SCUBA and Industrial applications.
.
Portable Emergency Oxygen Systems for EMS, Fire, Medical or Dental offices or the workplace.
.
Home and Travel Medical Oxygen Equipment Portable and home oxygen equipment and accessories.
.
For filling 1 to 6 portable oxygen cylinders from a bank of 3 to 10 supply tanks.

We will work to assure that you have the system that best meets your company's needs.

We will build any custom system to your specifications.

Call us to request a free Quote for any of our equipment.

Transfill 1 to 6 Breathable Air/SCBA cylinders at a time from a bank of 2 to 10 supply tanks.

Systems are provided with or without cylinders.

Custom systems available and we are happy to provide a free quote upon request.

For Cascade Systems without Cylinders, Click here

High pressure hose assemblies for oxygen, breathable air and all commercial gasses.

Custom adapters for any application

Specialized terminations available.

PTFE 3000 PSI braided stainless steel hose assemblies.

Armor Guard 4250 PSI braided stainless steel hose assemblies.

6000 Teflon lined braided stainless steel hose assemblies.

Most hoses are in stock and custom lengths are available.

Homefill Oxygen Fill Adapters

For both Homefill and standard oxygen cylinders from your Homefill II set.

Meets all requirements for emergency oxygen systems.

May help to lower insurance premiums for your practice.

Systems include Emergency Oxygen Training Program with DVD.

CPR Systems include Emergency Oxygen System Training DVD.

Safely store SCBA cylinders in racks for up to 24 cylinders.

Oil-free high pressure breathing air compressors for fire fighting, scuba diving, oil patch breathing air, Homeland Security teams,

hazmat response teams,

industrial or laboratory breathing air users, commercial diving, paintball cylinder refilling.

Store Catalog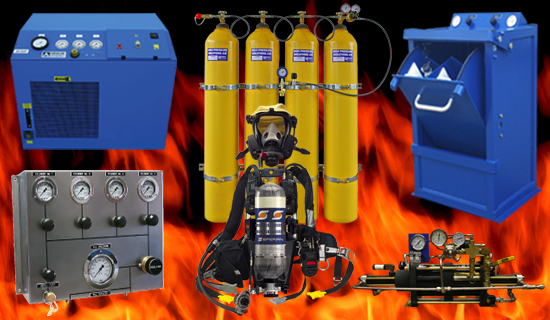 Our Products:
Industrial Oxygen
Oxygen and Breathable Air Cascade Systems
Transfill Hose Assemblies and Adapters
High-pressure Hoses
Containment Stations
Compressors and Generators
Air Boosters
.
Emergency Oxygen Equipment
Portable Emergency Oxygen Systems
Dental and Medical Oxygen Systems
Specialized Regulators and Accessories
Emergency Oxygen Training DVD Program
.
~~~~~~~~~~~~~~~~
1-770-534-0920
~~~ We ship Worldwide ~~~
~~~~~~~~~~~~~~~~~~~~~~~~~~~~~~~~~~~~~~~~~~~~~~~~~~~~~~
Copyright© 2007 Delta Technology Inc. All Rights Reserved